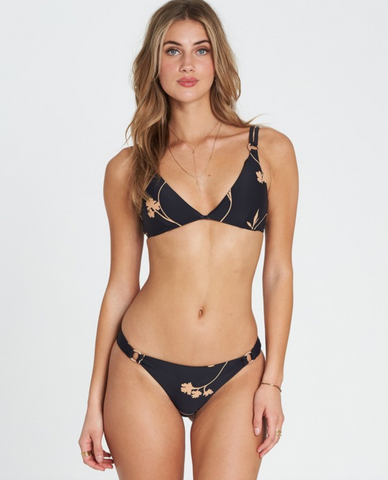 $54.00
Elevate the floral print bikini with a classic black & tan combo. Vintage-inspired, bronze-toned florals accent a staple black bikini, featuring an ultra slim Isla cut and faux wood rings at the side seams. Floral bikini top. Faux wood rings...
$54.00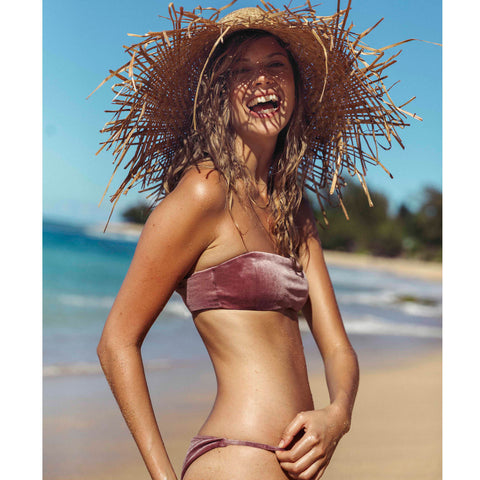 $44.00
We're crushing hard over this velvet bikini. Delivering all of the throwback feels, a custom velvet fabric is paired with a bandeau bikini top design with removable, adjustable straps. Velvet bandeau bikini top. Removable and adjustable straps. Removable soft padding....
$44.00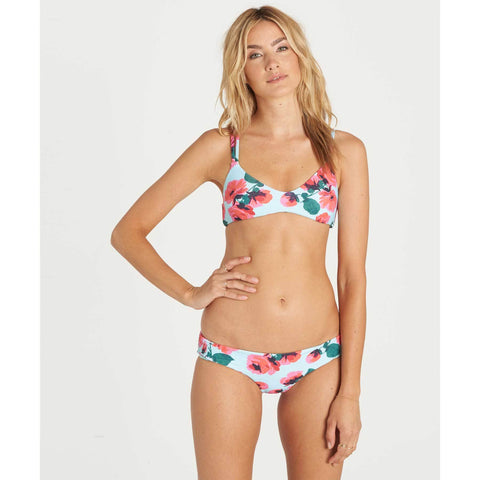 $44.00
Set the mood for chic sun sessions with black and white stripes or a modern floral pattern, printed onto a strappy back bikini top. Designed to be worn as a bralette or bikini top, the feminine silhouette is offset with...
$44.00